SEOrchid offers Search Engine Optimization consulting services to help businesses improve their visibility in organic search results. Unlike traditional SEO companies, we offer on-demand consulting services to anyone who needs immediate assistance.
On-Demand SEO Consulting
SEOrchid is perfect for businesses or website owners who don't have time to hire a full-time consultant or don't want to go through an agency to get SEO recommendations.  Whether you need an SEO Audit with an action plan or an SEO training to learn how to optimize your site, all you have to do is send us your request. Our SEO expert will contact you via email and will deliver you project within a few business days.
Our SEO approach
Today, SEO is more than just optimizing your website for search engines. It's about optimizing the entire search experience for users after they land on your site to make sure they engage and convert. That is why our SEO recommendations are user-focused and comply with Google guidelines. We also stay up to date with the latest Google algorithms to provide guidance on best practices and help you understand how to implement a successful strategy to build your visibility in the long term.
Consultant
Violette Moussavi is a multilingual digital expert with over 9 years of experience in SEO.  Based in Los Angeles, CA, she has led the SEO strategy of major brands in a variety of verticals including fashion, health and wellness, B2B, retail & e-commerce and more. She has helped clients achieve significant growth in organic traffic, rankings, and revenue.
She is a co-author for the 2nd edition of "Mastering in-House SEO" where she shares her experience optimizing a website content, leading to over 200% growth in organic traffic year on year.
Having trained team members on SEO best practices in agencies or in-house, Violette is passionate about educating businesses and helping them grow their website performance. With an international background, she also provides SEO consultations to French or Spanish speakers and to businesses targeting those markets.
Have an SEO question? Contact us today for a quick answer!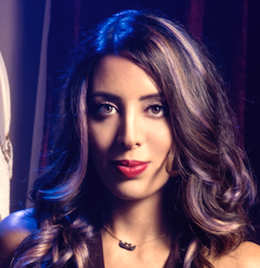 SEO Consulting Services delivered on-demand